I've just added two new products from ConvertaStep to the New and Unique Products section of the website.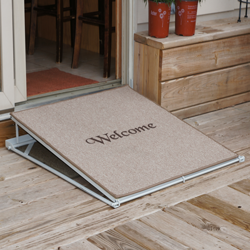 The first product is a Welcome Mat Ramp the lifts to create a threshold ramp when needed by wheelchair and scooter users. Its available in three sizes for thresholds up to 8″ high and can be purchased as a motorised version for those who aren't able to lift the ramp.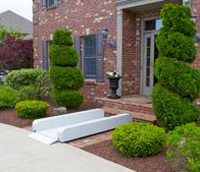 The second product is the ConvertaStep Lift that is a simple little lift to allow people to access porches and decks up to 33″ high without the need of a huge ramp or expensive porch lift.