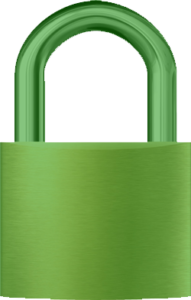 This past week I've been working on making the MobilityBasics website an encrypted website. Although we do not collect any information from our visitors, do not sell any products and don't have any payment gateways there are a few good reasons for encrypting the site for the peace of mind of our visitors.
Many websites these days are fully encrypting their sites in an effort to make the web more secure and Google will be rewarding them, in the future, by ranking them higher than non-encrypted sites. I believe full encryption is a good idea for all sites and haven't waited for it to become the norm before encrypting Mobilitybasics.ca. It's good for you and it's good for me.
In order to get an encryption certificate the website's owner and location is verified so you can find out who you are dealing with.
Secure sites assure the visitor they are on the site they think they are on and not on some copycat site designed to imperil their privacy.
Secure sites prevent interception of what you are doing on a site by people/organisations that want to collect data about you.
Secure sites prevent protect you from direct hacker attacks when you are accessing the internet on an unsecured server (such as free wifi from a restaurant). Your communication with our site will be protected but not other things you might be doing while on our site.
While trying to get this encryption worked out many of our visitors were prevented from accessing the site because of their particular browsers not being able to recognise our encryption certificate (as I understand it). Our web host has been working behind the scenes for a couple of days to fix this issue.
No one should have any problem accessing our site now except for Internet Explorer 6 users who using Windows XP as their operating system. If this is you, I'm sorry but it's time to upgrade.
If anyone is still having trouble accessing the site I'd appreciate you contacting me and letting me know what browser you are using. including the version number and what operating system you are using.
For more information on why full website encryption is important visit: http://mashable.com/2011/05/31/https-web-security/