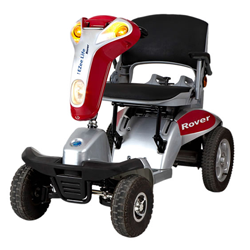 After a bit of a break in adding new content to the site I've added information about the Rover 4 mobility scooter to the scooter section of the mobility basics website.
The Rover 4 is a full sized scooter with large wheels to enable use on rough terrain while still being a folding scooter that also comes apart for easier loading into vehicles.
A full light package and other features make this scooter a good all around scooter for everyday use in a variety of conditions and terrains.
For more information on the Rover 4 mobility scooter please visit: https://mobilitybasics.ca/scooters/-rover-4-scooter