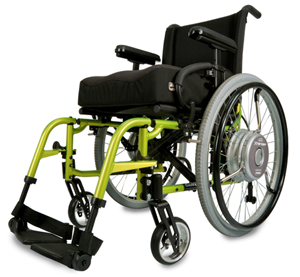 I've added a new product page to the website's wheelchair section on the Xtender power assist wheels for manual Quickie wheelchairs. The Xtenders are options for Quickie wheelchairs only and can be added to compatible models at the time of purchase or as an add-on later.
The Xtenders are similar in theory to the Alber e-Motion wheels I added yesterday but have some specific differences. For one, they only are compatible with select Quickie Wheelchairs. Two, they are available in two models depending on the needs of the user. Three, they can be ordered with either Lithium or Nickel batteries. Four, the wheels actually communicate with each other to provide controlled tracking.
Click here for more information on the Xtender Power Assist wheels.