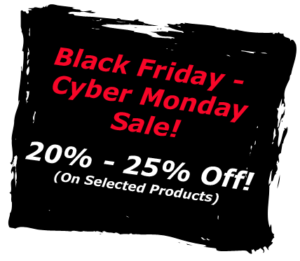 As you may or may not know the Mobilitybasics.ca website is supported by our advertisers. These companies make it possible for our visitors to get all kinds of information relevant to disabilities and home medical equipment for free and without any requirement to sign up for newsletters or provide any personal information.
So, when one of our advertisers has something they want to promote I'm happy to oblige and help them any way I can. This helps them, me and our visitors.
You may have thought that Black Friday was next Friday, and for most of the world it is, but Factory Direct Medical has started their Black Friday Sale today. Until they run out of stock you can get their best Mobility Scooters for 25% off and their most expensive and least expensive Lift Chairs for 20% off and their Lightweight Aluminum Wheelchairs for 25% off.
If you are interested in any of these products I'd suggest you visit their web site and see what you can get before they run out of stock.
Happy Black Friday, sort of,
Dave