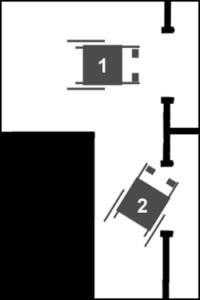 I was contacted last week from a lady wanting information about the width of a doorway that is needed for a wheelchair to pass through easily. Although this seems like it should have a simple answer, it doesn't.
After writing a rather long and complicated response by email, I thought it should be a topic that I should go into with more depth on the website.
So, I've added a page in the Articles section of the Mobilitybasics.ca website about wheelchair and doorway widths for those who are interested.
To view this new article please visit: https://mobilitybasics.ca/articles/door-openings