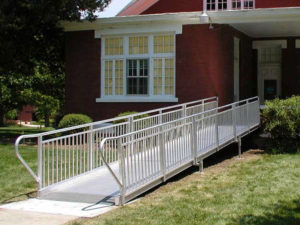 I've recently had a large amount of interest shown in modular ramp systems and have written a new page in the Wheelchair Ramp section of the website providing information on specific modular ramp components and considerations that need to be taken into account when purchasing them.
The article provides a lot of information on how to determine length and slope of a ramp, modular or not. Components of the ramp and regulations surrounding installation and use of a modular ramp.
For those interested in this information it can be found on the new "Ordering Modular Ramp" page.