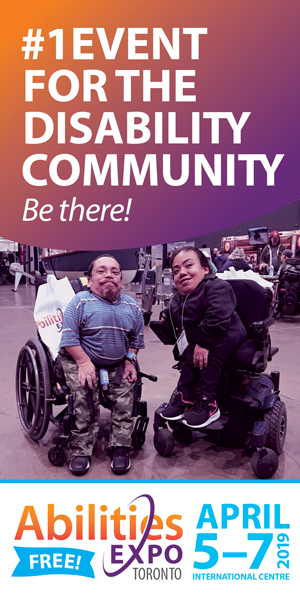 This year's Abilities expo will be held in its normal venue the Toronto International centre at 6900 Airport Road, Mississauga, Ontario On April 5, 6 & 7, 2019.
This is a free show that has, but does not require, prior registration. You'll find many new products from a wide range of manufacturers in many fields beyond basic mobility.
Its hours of operation are 11:00 am to 5 pm Friday and Saturday and 11:00 to 4:00 pm.
For more information please visit: https://abilitiesexpotoronto.com