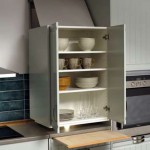 I have added two articles in the New and Unique Products section that I think can be of great benefit to wheelchair users and people who have trouble accessing their upper kitchen cabinets.
The first, known as the Diago Lifts, is a mounting system for the cabinets that will lower the upper cabinets and bring them forward with the touch of a button. These lifts can be used on a single cabinet or a row of several cabinets and are available in several sizes.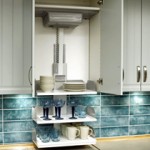 The second, by the same company, is the Verti Lift. This system leaves the upper cabinets in place but lower the shelves inside the cabinets down to the countertop through the bottom of the cabinet. For those who don't need the lift for access the shelves can be accessed normally by opening the cabinet doors.