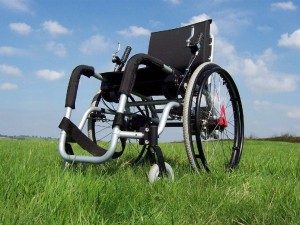 I came across this TED video these morning and thought our visitors might be interested in seeing it.
It's a short talk about how a fellow from MIT in the US came up with a design for an all terrain wheelchair that can be inexpensively manufactured and will meet the needs of people who live in places like Africa, India and other third world areas. The video is a bit old but interesting anyway.
The Willgo Wheelchair pictured is not what the video is about but the principle of using levers to propel a wheelchair is similar. The Willgo has been in the new and unique products section of my site since August of 2012.