About Us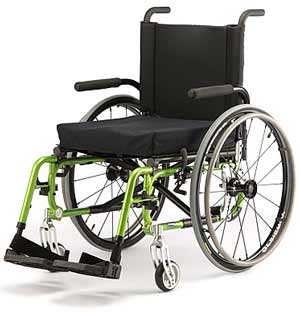 Invacare Prospin Wheelchair
I have put together this web site as a resource for people looking for information on products to make their lives more independent. As time goes on I hope to expand this site to include more products, information and resources of interest to the disabled. I've included in this site a series of fact sheets on topics that I hope you will find of interest. I've tried to write these pages with the consumer in mind and tried not to get too technical. The information on this site is what I have learned over more than 35 years working in the field.
If anyone notices any information which is misleading or incorrect, please contact me through our contact page. Anyone who is interested in submitting any content or articles which relate to this site's content please feel free to contact me.
You'll notice that I haven't put pricing on many of the products listed here. Where prices are listed they are only approximations as the cost of shipping and installation of these products can vary greatly from application to application. When shopping for products keep in mind "you get what you pay for". Prices will vary from vendor to vendor and product manufacturer to manufacturer but so will quality of product, after sale service and dealer reputation. The lowest price is not always best value if the product purchased is not the best product for you or the after sale service is a problem.
Although I don't sell any products on this site, you will find links throughout the site to retail sites for a variety of products and services. Please support this site by visiting the retail sites that may be of interest to you.
About Me:
I've worked in the healthcare equipment field since 1985 in Ontario. I've worked in many areas of the home health care business including a delivery driver, scheduler, bookkeeper, repairman, inside salesman and outside salesman for home medical and oxygen therapy equipment and supplies. As an outside medical equipment salesperson I specialized in elevating devices, pediatric products and high tech power wheelchairs with power seating but also sold many other products in the home health care field.
Thanks for visiting,
Dave Stewart