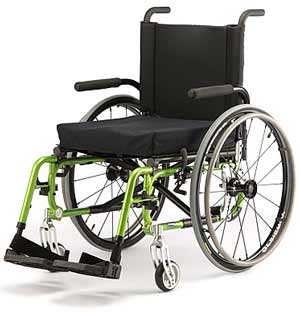 Invacare Prospin Wheelchair
Privacy Policy Information:
We do not collect any information which might identify any of our visitors or store any information about our visitors on or off line.
Any visitors who choose to contact us through our contact form will inevitably share their email address, ip address and any information in their message. Contact information we receive from visitors will be held in the strictest confidence and never sold, shared or otherwise transmitted to any third party.
Visitor Information that is Collected:
We use several traffic tracking organizations to monitor our web site performance. These services collect information such as:
The domain for your internet service provider, and the IP address used by the computer that is accessing our site.
The type of browser you are using
The type of operating system you are using (such as Macintosh, Unix, Windows etc.)
The date and time you visit our site and the web pages that are visited on our site
The country, province and city from which you accessed the site.
How you arrived at our site (from a search engine, web site link or direct input of our domain name).
This information is used for statistical analysis, to help us make our site more useful to visitors. The companies we use for tracking traffic do not record personal identifiable information about individuals.
Advertisers
We use third-party advertising companies to serve ads when you visit our website. These companies may use information (not including your name, address, email address, or telephone number) about your visits to this and other websites in order to provide advertisements about goods and services of interest to you. If you would like more information about this practice and to know your choices about not having this information used by these companies please visit networkadvertising.org.
Cookie Information
As you navigate through this website your browser will pick up various "cookies" (little data files - to store information in peoples' web browsers) that are in place for a couple of different reasons. The cookies on our site can be grouped into three basic categories: site performance, visitor stats and advertising services.
The first, related to site performance, are primarily to make the site work more efficiently, download faster and prevent items already in the user's cache from being downloaded every time a page is loaded. eg. If you visit ten pages the logo and various repeated graphics will be downloaded for every page loaded but with the cookies in use the graphics are only downloaded once saving both the user and the site data bandwidth. None of these cookies collect any identifiable information.
The second group, visitor stats, are in place to track where our visitors come from, their approximate location, which pages are visited, how long they stay on a page, which links they use to leave the site. These cookies may collect IP addresses and general geographic location but do not collect any identifiable information on the user.
The final group, the advertiser cookies, are put in place by many different advertising organizations to track visitors navigation through the site and around the internet. They follow the user beyond the website where they are collected and are used to load ads on some sites that the advertiser feels will be of interest to the user. Because we have a small Google adsense ad on our site site you will collect their tracking cookies but no others (you can opt out of their cookies here: https://tools.google.com/dlpage/gaoptout). The ads on our site, other than the one Google ad, are not supplied by advertising companies and load no cookies beyond cookies used for visitor stats. The ads on our site are not based on the sites you've previously visited and don't "read" any cookies that you have picked up relating to advertising.
As mentioned above, you can visit networkadvertising.org to find out more about advertising cookies and also clear any cookies currently loaded into your browser.
Our Cookies
We place cookies in your browser to record that you have consented to our use of cookies and remeber this action for future visits based on your location (EU only).
Cookies are also placed for in house visitor analytics by our server default services.
Our blog uses cookies to remember visitor preferences.
Where we send your data
Visitor comments for our blog may be checked through an automated spam detection service.
How we protect your data
We do not store any user data on our website or offline.
What data breach procedures we have in place
We do not store any user data on our website or offline.
What third parties we can access data from
What automated decision making and/or profiling we do with user data
None.