MobilityBasics.ca Advertising Options
Call: (705) 201-1087
Email: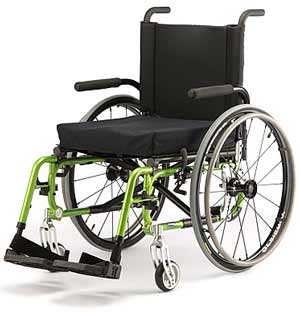 Invacare Prospin Wheelchair
Text/Image Link
Mobilitybasics.ca offers several opportunities for you to advertise your business whether you are a retailer, distributor or manufacturer.
Geo-targeting
We are now able to geo-target your ads to any area you like. If you are a single location or a regional chain we can restrict your ads to show in your service area only. Geo-targeting maximizes your advertising budget by not showing ads in areas where you are unlikely to get any business.
Our site serves about 40,000 page views a month throughout the world. If you buy 20,000 impressions your ads will stop after about 2 weeks.
With geo-targeting, you only pay for views from your selected area. If you purchase 20,000 impressions and we serve 2,000 impressions a month to your chosen area, your ad will run for about 10 months and only to your service area.
Impression Advertising Information
We are now able to offer banner advertising per impression in addition to flat rates.
This means our advertisers can purchase banner ads in blocks of 1,000 impressions. A block of 1,000 impression will be used up in about 24 hours based on current traffic patterns with weekdays using up impressions faster than weekends.
The ads can be placed in specific categories or site wide. Ads purchased at flat rates will take precedence over ads purchased by impressions and those ad positions will not be available for purchase until the current advertiser's agreement ceases.
Price will be dependent on ad size and position. For more information please feel free to contact me.
Flat Rate Advertising Information
The pricing on this page is for ads displayed on every page of the website with the exception of the Text/Image Ads. Currently the mobilitybasics.ca web site has 655 pages of content. Ad space can be purchased in any number of product sections if site wide advertising isn't wanted. See below.


Click for Current Traffic Information
---
Text/Image Links
Text/Image links are links that are placed below images on the site. They are purchased on an individual basis and discounts apply based on quantities over 15 links.
Text/Image links are limited to one per image. They can be short text links such as "Available at 'Your Store'" or an image up to 200 px by 17 px.
---
Banner Ads - Various Prices
Banner ads are display ads located in the side columns, in the header, or at the bottom of each page. I limit the number and sizes of ads depending on the number and sizes of ads on a page. To prevent the pages of the site looking too cluttered I'm limiting ads as follows:
Header - 1 ad
Bottom of pages - 2 ads (side by side and same size or a single larger ad)
Right column - Any combination of ads that add up to no more than 1200 pixels in height
The web site is set up in sections and if you'd prefer not to purchase ads throughout the entire site, or want to have different ads in different sections, ads can be purchased for specific sections as requested. Below are the sections available and their page counts:
Articles - 43 pages
Bath Lifts - 13 pages
Ceiling Lifts - 30 pages
Lift Chairs - 19 pages
Patient Lifts - 43 pages
Pediatric Products - 10 pages
Porch Lifts - 9 pages
Respiratory - 8 pages
Scooters - 15 pages
Scooter Lifts - 38 pages
Stair Lifts - 38 pages
Vehicle Products - 16 pages
Walking Aids - 15 pages
Wheelchairs - 57 pages
Wheelchair Ramps - 65 pages
Wheelchair Seating - 35 pages
General - 80 pages
Blog - 102 pages
---
Vendor Menu Links
Vendor Menu Links are ads in the menu column and shown on every page of the web site. These ads can be broken up into product categories like the banner ads.
They are placed in Bricks and Mortar if they do not sell products online and in Online Vendors if they do sell products online.
---
Premium Dealer Page Listings - $240.00 per year
The dealer page is one of the top ten most visited pages on the web site.
This is where you can have a short description of you company, address, phone number, email address and link to your web site and a couple of small images.
The cost for a dealer page listing is $240.00 per year (no monthly rate) for a single location. Additional locations can be added to your listing for $50.00 per location.
Visit our dealer page to view current listings.
---
Custom Ad Options
The options on this page are what I've come up with over the years. If you have any other ideas I'm open for suggestions and will be happy to consider them and work out pricing for you.
---
Advertising Terms
Click here for general terms of service for advertising.
Thank you for considering advertising on MobilityBasics.ca. If you'd like to place an ad or have any questions please feel free to contact me by email or phone (705-201-1087) during normal business hours EST.
Please leave a message if contacting me by phone and you are directed to my voice mail. I'll get back to you as soon as possible.
Thank you again for your interest,
Dave Stewart
MobilityBasics.ca
Call: (705) 201-1087
Email: