Tips on How to Design Your Room for a Disability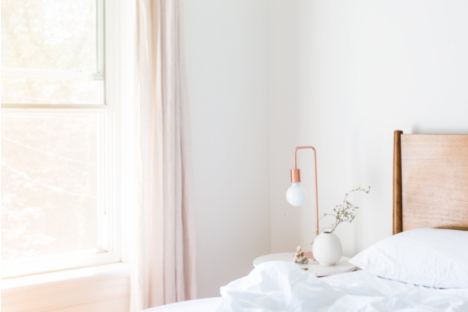 Image Credit:
Pexels
According to the
US 2012 census report
, about 56 million people in the United States live with a disability. That means that special equipment is required for those individuals to engage in daily activities or leave their home. In some cases, people living with a disability may even spend the majority of their time in their bedroom. If you are living with a disability that causes you to spend a lot of time in your bedroom, it's important that you have a safe, comfortable, and useful environment in that space so that you have peace of mind and can live your life to the fullest.
From ways to create a bedroom environment that will allow you to sleep better, to equipment that will aid your mobility, here are some modifications that may be needed for your bedroom to be as safe and cozy as it can be.
Flooring
If you prefer the softness and inviting feel of carpet, it's important to choose a kind that doesn't make it difficult for a wheelchair to pass over it. In addition, if the carpet is too plush or textured, it can cause tripping when using a walker or cane for mobility. Use commercial grade, low pile carpet without a carpet pad underneath, if possible.
Decluttering
Space furniture adequately apart to allow for mobility around the room and to the bathroom. Tuck any wires or electrical cords away or mount them along baseboards. Ensure that bed skirts, furniture slip covers, and bed linens don't take up floor space and reduce mobility or increase your chances of falling. Decluttering your room will also make it seem less chaotic, providing an environment that is more conducive to restful sleep.
Adequate Lighting
It's important that you are able to see paths clearly as you move around the bedroom and ensuring that you have natural light shining in during the day will benefit you mentally. Consider going with two layers of curtains, one sheer and one opaque, so that you can enjoy sunlight during the day and have darkness to help you sleep at night.
Incorporating Technology
There are many new advances that can make your home "smarter" in order to improve its accessibility. It's now possible for you to control systems via your smartphone or voice, such as the locks, temperature, and lights. By taking advantage of this technology, you eliminate the need to relocate the thermostat or light switches.
Bars and Lifts
You may want to consider having a grab bar installed that is reachable from your bed. If you choose to use a nightstand to aid you in standing instead, ensure that it is securely mounted to the wall. Ceiling lifts are also a consideration for assisting you to get in and out of the bed. Make sure that a professional install any ceiling lift, for added safety and peace of mind.
Living with a disability can be very challenging, and even completely debilitating without the proper modifications and equipment. By making some minor changes, however, life with a disability can be full of enjoyment. Take a look at these modifications and keep them in mind as you plan your room.
Author: The article above has been provided by Amanda Lasater of Mattress Advisor.