Wheelchair Information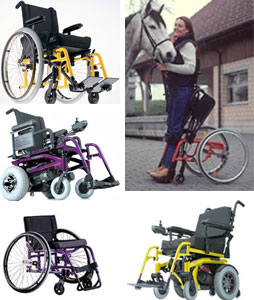 Wheelchairs are available in many types and styles to serve the needs of a variety of people's needs.
They can be basic transportation for some and only used occasionally as needed for distances or they can be custom built for users who require the use of a wheelchair for the entire day, every day.
I've put together this section of the MobilityBasics.ca website to provide information about the various types of power and manual wheelchairs.
In addition to basic overviews of the different styles of conventional wheelchairs you'll find information about options, components and features of wheelchairs.
The page menu has links to information about the various types of wheelchairs, their various parts, options and components.