Stand Assist Products
Stand assist products are a low end and usually a low cost solution for people requiring assistance with standing. the products on this page do not enable the ability to recline or the comfort of a conventional lift chair but do offer a portability which you can't have with a lift chair. The Uplift Technologies products are a great product for people who want to travel and quite often are owned in addition to a lift chair which they use at home. The Golden Technologies EZ Seat is not as portable as the Uplift products however this chair can be moved around the room or the home much easier than a full sized lift chair.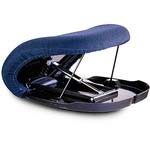 Uplift Technologies Uplift Lifting Cushion Uplift Seat Assists
Uplift Seat Assist is a self-powered, lifting cushion that helps users gently seat and raise themselves from a chair or stable seating surface. It provides safe, controlled support and lifts up to 80% of a user's body weight. Lightweight and portable, Uplift Seat Assist can be used in any room of the home.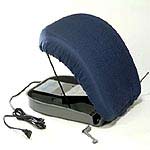 Uplift Technologies UPEASY Power Uplift Seat Assists
The new UPEASY Power Seat can easily transform any armchair (or stable seating surface) into a lift chair. It provides 100% lift for users weighing up to 300 lb (136 kg), and can safely be used in recliners. UPEASY Power Seat also has the added benefit of being portable. Weighing only 12 lb (5.4 kg)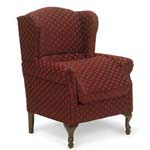 Uplift Technologies Risedale Lift Only 2 Position Lift Chair
The new Risedale is a classic wing chair with built-in seat-lift. Risedale offers a stylish alternative to the more casually styled lift chairs that are available. Risedale is perfect if you are looking for a more stylish lifting solution and don't need a recline function. It is especially useful in smaller spaces, since it is compact, and you can put it right up against a wall.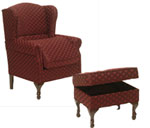 Uplift Technologies Risedale Lift Only 2 Position Lift Chair with Ottoman
The matching ottoman for the Risedale 2 position chair can be purchased individually or with the Risedale as needed. This upholstered ottoman has a built-in storage area and comes in a variety of fabrics to match your new or existing Risedale lift chair.
Common Lift Chairs

By Lift Chair Type

By Manufacturer