Harmar AL055 Inside Scooter/Wheelchair Lift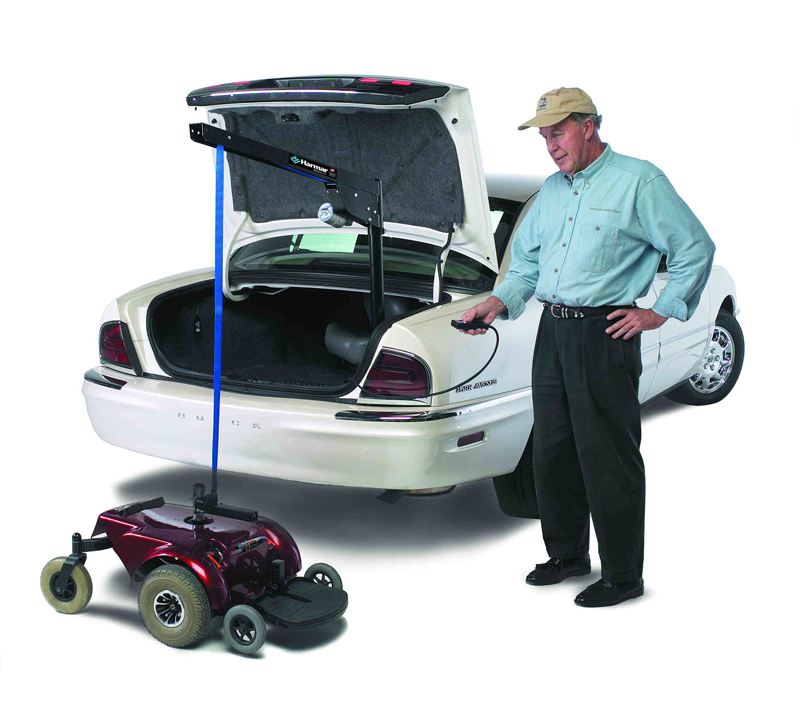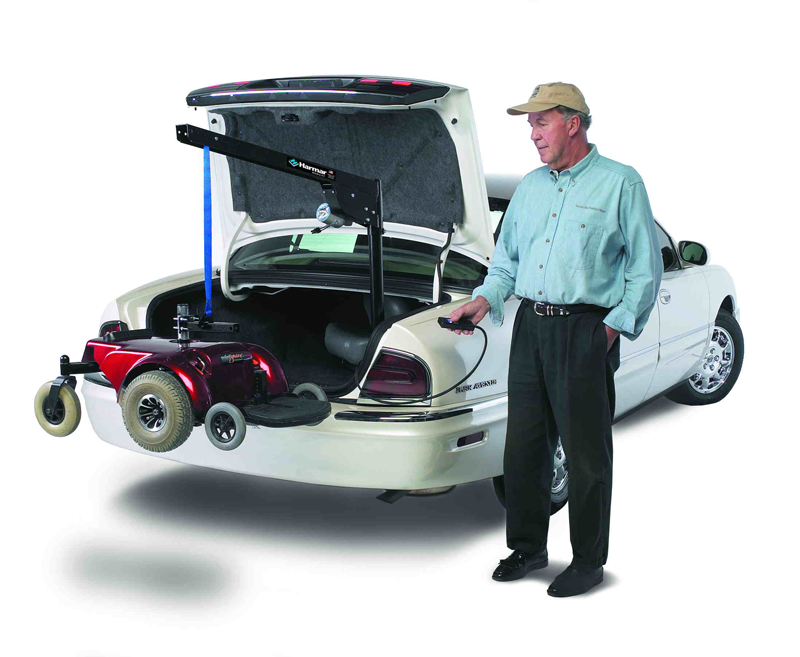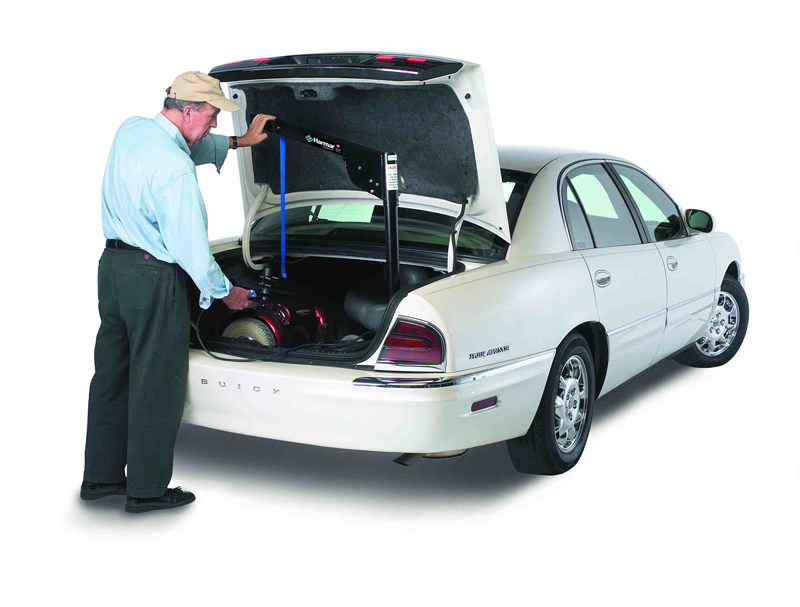 Uses power to vertically lift scooters and light power chairs for manual rotation into the vehicle. The unit requires wiring to your vehicle battery, and the unit itself is bolted to the floor of the trunk or cargo space. An economical lift designed to mount in vehicle trunks and cargo spaces. Lightweight components that are easy to disassemble make the AL055 an ideal light-duty inside lift.
Features
Remote hand control
Conveniently mounts in trunk or cargo areas
Disassembles into two pieces for trunk use.
Work for most scooters and some lightweight power chairs.
No Scooter or Power Chair Modifications Required
Specifications
Weight Capacity: 200 lbs. (91 kgs)
Operation: Power lifting and manual rotation
Weight: 28 lbs.
Installed Weight: 40 lbs.
Warranty
The Harmar Mobility warranty is the simplest in the industry, a 3-Year Fully Transferable Warranty. If the product changes hands, the remainder of the warranty transfers to the new owner. Other manufacturers offer a warranty only on the original owner's usage, but Harmar warrants the product itself.