Harmer AL425 2-Axis Inside Lift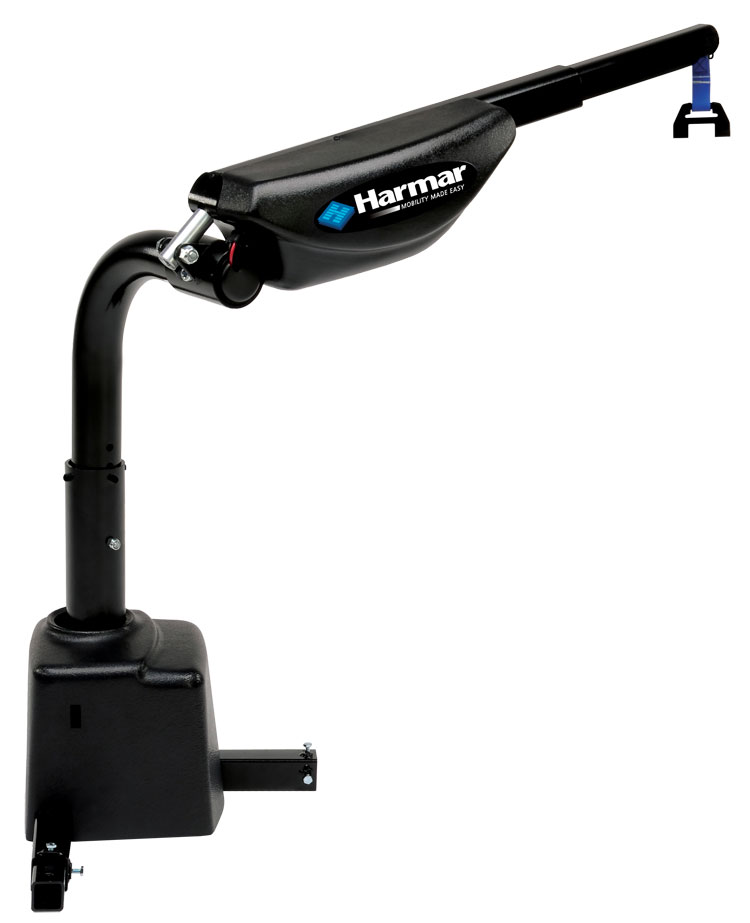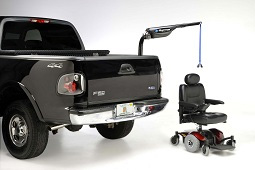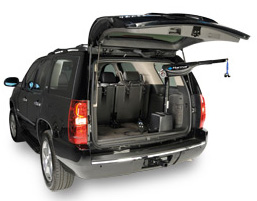 The AL425 is Harmar's premier inside, boom-style lift, offering a 400 lbs. capacity.
From its visually pleasing appearance to its highly adaptable design, the AL425 sets a new standard for inside lifts. Fully powered lifting and rotation, coupled with an optional wireless remote, make the AL425 the easiest to use and install inside lift in the industry.
Features
Fully powered lifting and rotation for effortless loading
Only 30" of headroom required
Extremely adjustable base & boom
Offset post allows the mobility device to be safely unloaded on the side of the vehicle
Can be installed on either side of vehicle
Weather-resistant hand control
Docking device included
Specifications
Model number: AL425
Capacity: 400 lbs (181 kgs)
Installed Weight: 66 lbs
Operation: Power Lift & Rotation
Boom Height: Adjustable 30" to 42"
Boom Length: Adjustable 23½" to 33½"
Rotation Limit: Yes (Adjustable)
Boom Pitch: Adjustable 0 to 30 Degrees
Warranty: 3-Year Transferable
Warranty
The Harmar Mobility warranty is the simplest in the industry, a 3-Year Fully Transferable Warranty. If the product changes hands, the remainder of the warranty transfers to the new owner. Other manufacturers offer a warranty only on the original owner's usage, but Harmar warrants the product itself.