Harmer AL825 Pick Up Truck Lift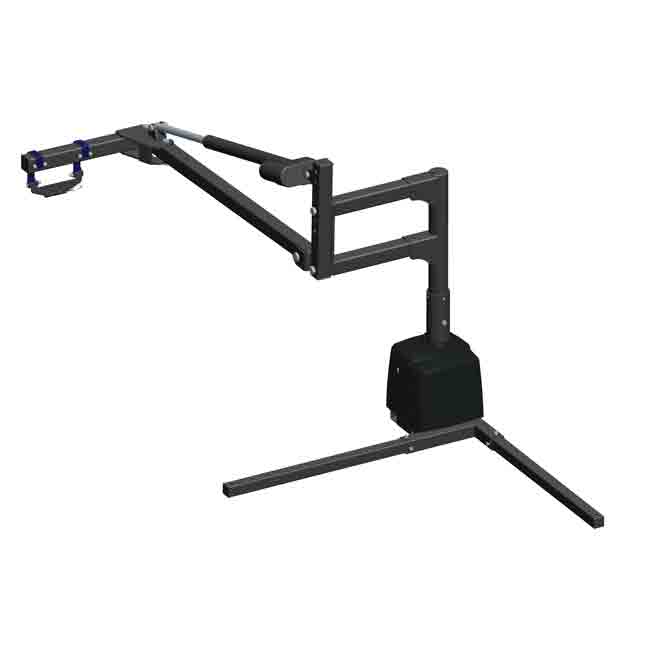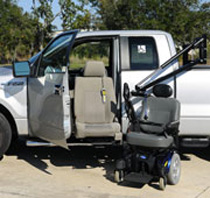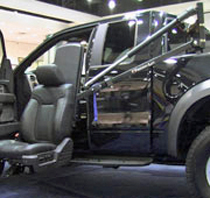 The AL825 is the perfect solution for pickup truck owners that don't need the 350 lbs. capacity of the AL835 and want a faster cycle time. The AL825 provides ample clearance and reach with one less motor than the competition, meaning fewer buttons and simpler operation.
This model is equipped with a newly designed anti-rotate strap system and compact base for a better fit in the truck bed. This convenient lift brings the manual wheelchair, scooter or power chair right to the driver's or passenger's side door.
The AL825 Pickup Lift easily loads virtually any mobility device available into the bed of your pickup truck and unload it to the driver or passenger side door. An optional wireless remote control makes the AL825 fully functional from within the cab!
Features
Fast lifting speed
Delivers chair close to driver or passenger side door
Powered lifting and rotation
Only two motors to control with remote hand control
Mounts on either side of vehicle
Docking device included
Specifications
Model number: AL825
Accommodates: Standard and Extended Cab Trucks
Mobility Devices: Scooters, Manual & Small Power Chairs up to 225 lbs.
Adjustable Boom Height: 34" - 41"
Adjustable Boom Length: 28¾" - 46½"
Lifting Weight Capacity: 225 lbs. (102 kg)
Installed Weight: 116 lbs.
Docking Device: Included
Warranty: 3-Year Transferable
Warranty
The Harmar Mobility warranty is the simplest in the industry, a 3-Year Fully Transferable Warranty. If the product changes hands, the remainder of the warranty transfers to the new owner. Other manufacturers offer a warranty only on the original owner's usage, but Harmar warrants the product itself.