Harmer AL015 Micro Scooter Lift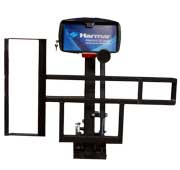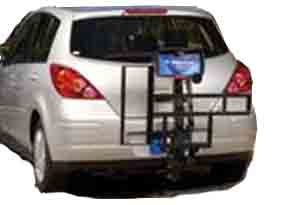 The streamlined design of the AL015 Micro Scooter Lift features an open platform design with a simpler, smaller silhouette. It creates an understated presence on the vehicle and, when folded, permits greater visibility out of the rear window. The unique design of this lift uses an automatic hold-down foot to safely secure smaller 3-wheel scooters.
Features
Engineered specifically to fit your micro scooter
Simple, lightweight design
Class I hitch capable
Fits many compact vehicle
Folds up when not in use
Specifications
Model number: AL015
Capacity: 91 lbs (41 kgs)
Weight: 62 lbs
Manual Fold: Yes
Hitch Height: 5" to 18"
Hitch Class: I, II, or III
Warranty: 3-Year Transferable
The Harmar Mobility warranty is the simplest in the industry, a 3-Year Fully Transferable Warranty. If the product changes hands, the remainder of the warranty transfers to the new owner. Other manufacturers offer a warranty only on the original owner's usage, but Harmar warrants the product itself.