Harmar AL010 Micro Lift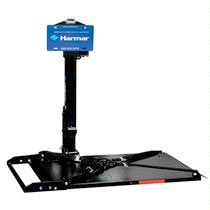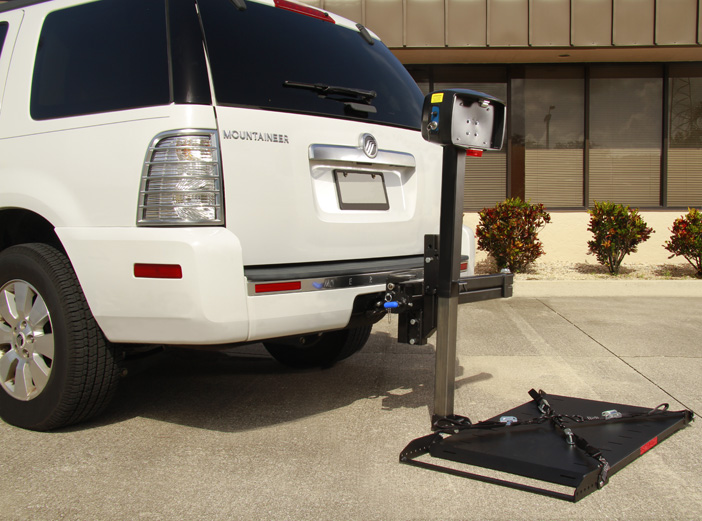 Harmar's lineup of quality Micro Lift Systems makes transporting your micro or travel mobility device a breeze. Designed to combine quality with budget, Harmar offers a solution for virtually every application. Compact in size and lightweight enough for even a Class I hitch, the AL010 Micro Scooter Lift lets you easily and securly transport virtually any 3 or 4-Wheel Travel Scooter or micro power chair.
ts generous platform and adjustable rear wheel cradle make fitting the mobility device to this lift simple. The 4 secure tie-downs ensure stability and safety.
Available with an optional Swing-Away for easy access to the cargo area.
Features
Fits virtually all 3 and 4-Wheel Micro Scooters & Power Chairs
Powered lift with manual fold platform
4 secure tie-downs and rear wheel cradle
License plate mount included
Manual crank backup
Swing away option available
Specifications
Model number: AL010
Capacity: 135 lbs (61 kgs)
Weight: 71 lbs
Powered Lift: Yes
Manual Fold: Yes
Hitch Height: 5"-18"
Hitch Class: I, II or III
Swing Away Available: Yes
Platform Length: 33"
Platform Width: 23.5" (wheel cradle expands to 40")
Warranty
The Harmar Mobility warranty is the simplest in the industry, a 3-Year Fully Transferable Warranty. If the product changes hands, the remainder of the warranty transfers to the new owner. Other manufacturers offer a warranty only on the original owner's usage, but Harmar warrants the product itself.