New Products: - The products in the "New Products" section of our web site are presented for informational purposes and while we believe them to be helpful and of good quality it is up to the purchasers to determine the suitability and value when purchasing.
Added: November 27, 2012
Icon Adjustable Wheelchair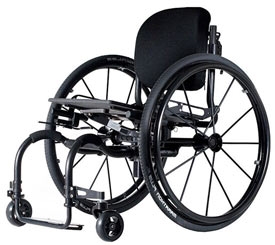 Icon Wheelchair
The Icon Wheelchair is a lightweight wheelchair, weighing only 21 lbs. including wheels, that has two characteristics that I feel make it a fairly unique wheelchair, suspension and adjustability. It's modular design allows for the use of off the shelf and custom seating components.
Adjustability
The first characteristic that grabbed my attention was its adjustability. This wheelchair has fifteen different adjustments that can allow it to be adjusted for function and to fit a user who goes through changes in condition and/or size. Although adults don't grow much, they do gain and lose weight and they can face some physical degeneration as years go by. Children on the other hand almost always grow and they can really benefit from a wheelchair that can grow with them.
Suspension
The second characteristic that appealed to me was the suspension system this wheelchair uses. While wheelchair suspension isn't unheard of for wheelchairs it is fairly rare. The Icon's suspension design allows it to be set to your exact weight. The compression and rebound can both be tuned to reduce fatigue and give you a custom ride over the bumps of everyday life. There is also a lock-out option for those times when you don't want suspension.
Adjustability List
Seat angle
Center of gravity
Width
Backrest height
Backrest angle
Rear Wheel Camber (angle)
Suspension Shock pressure
Footrest height
Footrest angle
Castor position
Overall length
Seat height front
Seat height rear
Wheel gap (space between wheel and frame)
Suspension Shock rate (compression and rebound)
Specifications
| | |
| --- | --- |
| Maximum Weight Capacity | 265 lbs. (120 kgs.) |
| Seat Width | 12" to 19" |
| Seat Depth | 14" to 18" |
| Front Seat Height | 14½" to 23" |
| Rear Seat Height | 16" to 23" |
| Wheels | 24" or 25" |
Images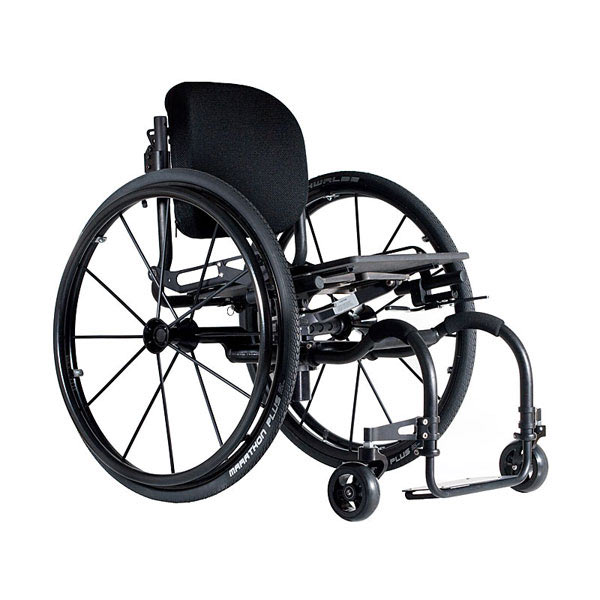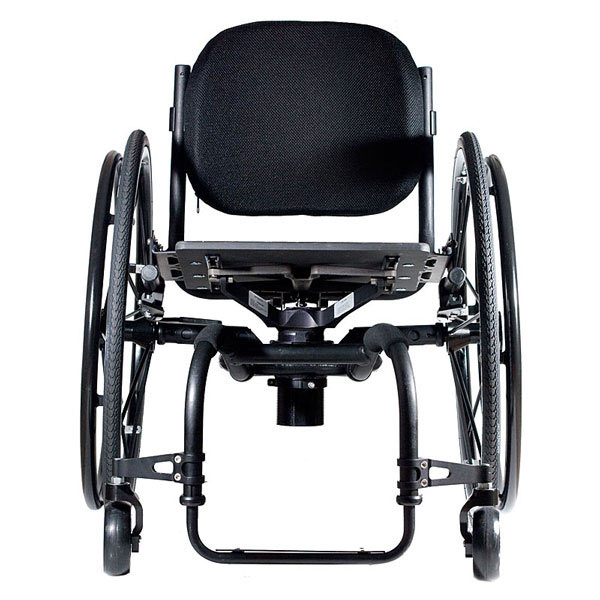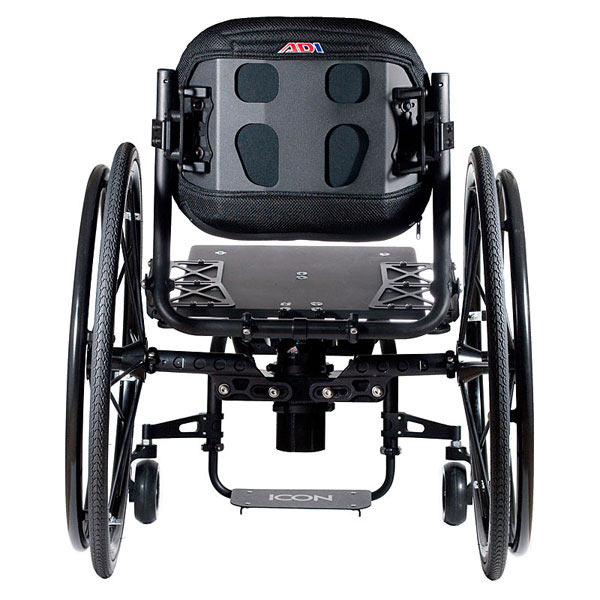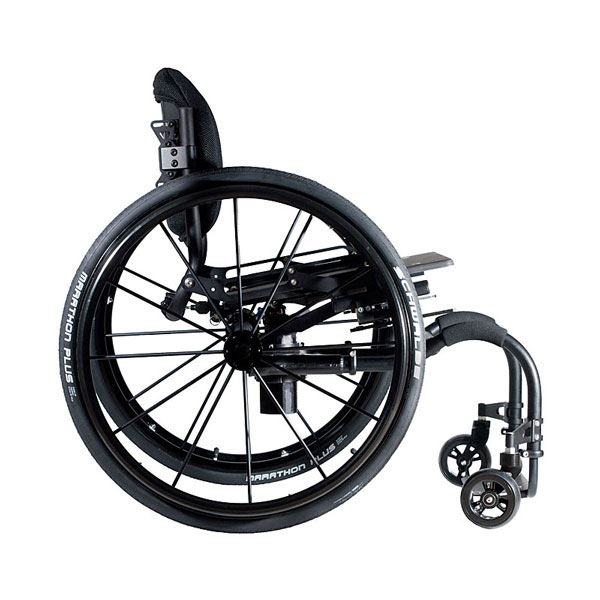 User Manual
Download the user manual from the manufacturer's website.
Icon Manual Wheelchair Warranty
A. LIFETIME WARRANTY - Icon warrants the chair body
, including all moulded body
parts made by the Company andthe connecting hinges, against defects in material and workmanship for the life of theoriginal purchaser.
B. LIMITATIONS
Icon does not warrant tires and tubes, upholstery and armrests and accessories orany other aftermarket part.
Icon does not warrant against any damage from neglect, misuse or damageincidental to any automobile or conveyance incident or accident.
Icon does not warrant against any damage resulting from exceeding the weightlimit of 265 pounds (120 kg.).
Icon does not warrant an Icon chair from which the original serial number tag hasbeen removed.
Manufacturer
Icon Wheelchairs Canada
201-25 Morrow Avenue
Toronto, Ontario M6R 2H9

Phone & Fax: 1-888-461-5759
http://www.iconwheelchairs.com
For more information please visit http://www.iconwheelchairs.com