New Products: - The products in the "New Products" section of our web site are presented for informational purposes and while we believe them to be helpful and of good quality it is up to the purchasers to determine the suitability and value when purchasing.
Added: August 22, 2012
Willgo Wheelchair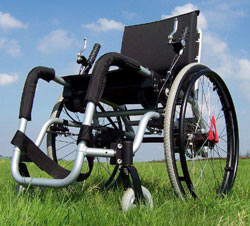 Designed by a UK user group, the Willgo Wheelchairs offer two propulsion types on one wheelchair. The first is the conventional handrim propelled system common to most manual wheelchairs. The second is a unique push handle drive system that uses a type of transmission to virtually double the user's strength allowing them to go faster, climb hills easier and traverse rough or uneven terrain easier.
The Willgo's transmission is engaged in seconds with two easy motions that cause the the propulsion handles raise automatically. Once the transmission is engaged the wheelchair is propelled by pushing forward on the handles with the user sitting upright, leaning against the back rest.
The manufacturer tells me that a user has attained a speed of 32 kph but does not recommend this kind of speed. A more reasonable average speed would be 4-8kph. I agree.
Benefits
Posture is improved - users report improvements in health in short time including breathing, back, digestion, wrist shoulder, balance, and of course clothes are kept away from wheels and tires.
Features
Transmissions are adjustable forward and backward propulsion suiting users of all sizes and enhances balance and stability.
The design also includes an anti-roll back feature preventing it running away backwards down an incline,
Quick release wheels
Adjustable folding back rest
Front wheel suspension
Propulsion handles that lock down below the level of the seat allowing easy transfers
Willgo fits into even the smallest of car trunks
The design answers many of the needs of wheelchair users particularly the young or those with reduced upper body strength who wish to achieve, maintain, independence and health and also those more active looking for a design that will give mobility over distance and terrain without resorting to electric wheelchairs or a vehicle.
Images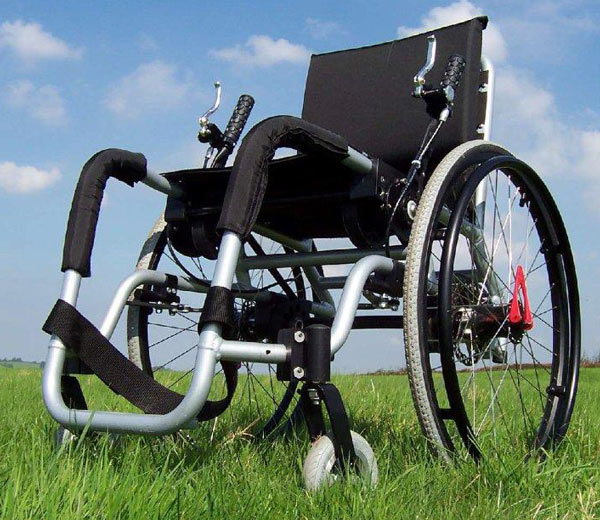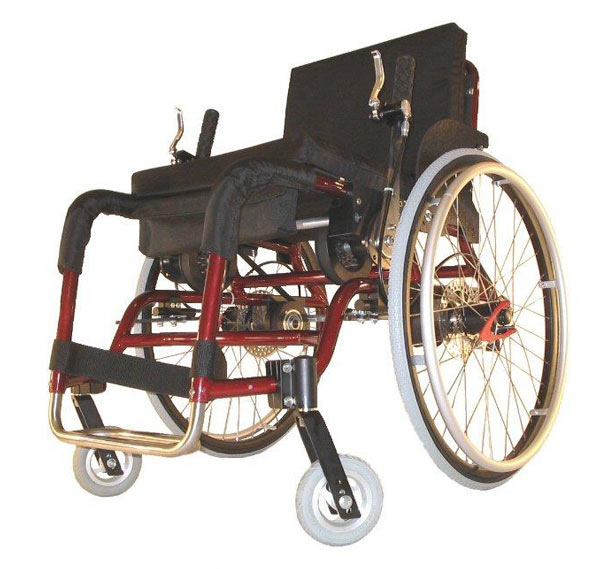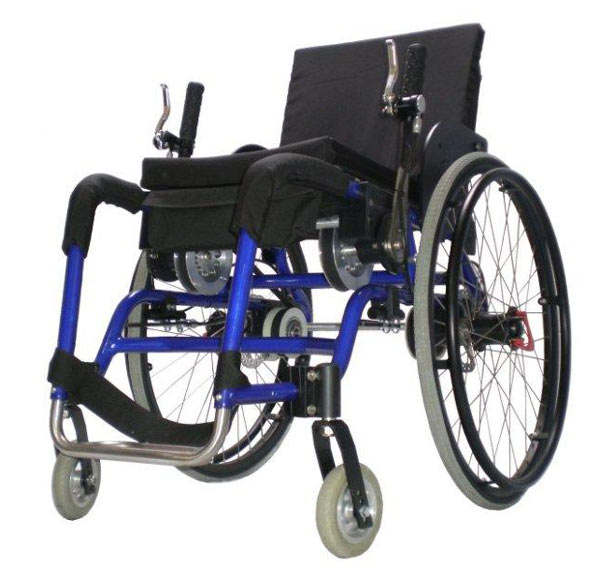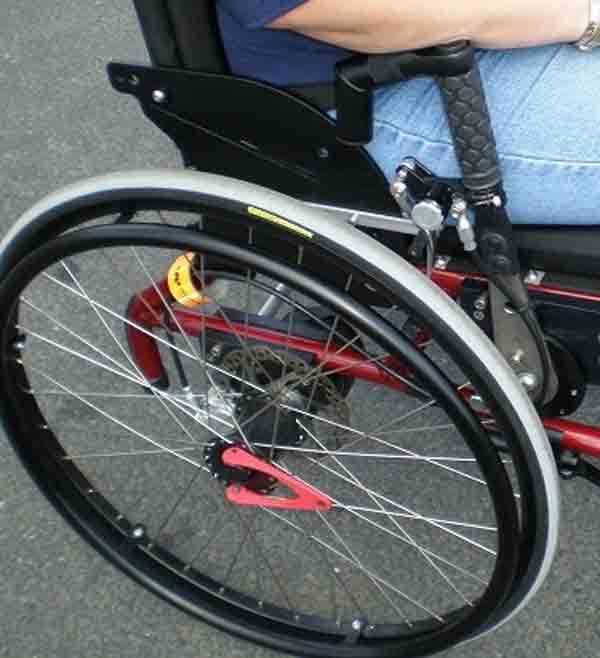 User Manual
Download the user manual from the manufacturer's website.
Canadian Distributor
Rolling Spokes
752 - 1st St.
Brandon, Manitoba R7A 2X4

Phone (204) 571 1260
Email: rollingspokes@mts.net
Website: www.rollingspokes.com

For more information please visit www.rollingspokes.com
or email rollingspokes@mts.net
Manufacturer
Willgo Wheelchairs
3a Apple Hey
Fosters Booth Rd.
Pattishall
Northamptonshire
NN12 8JU
ENGLAND UK

T. (0044) 0 1327 831 166
E. info@willgowheelchairs.com
http://www.willgowheelchairs.com
For more information please visit http://www.willgowheelchairs.com
or email info@willgowheelchairs.com