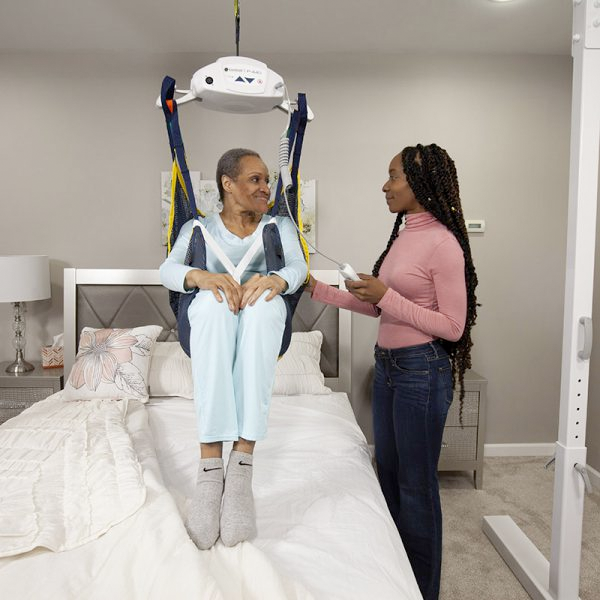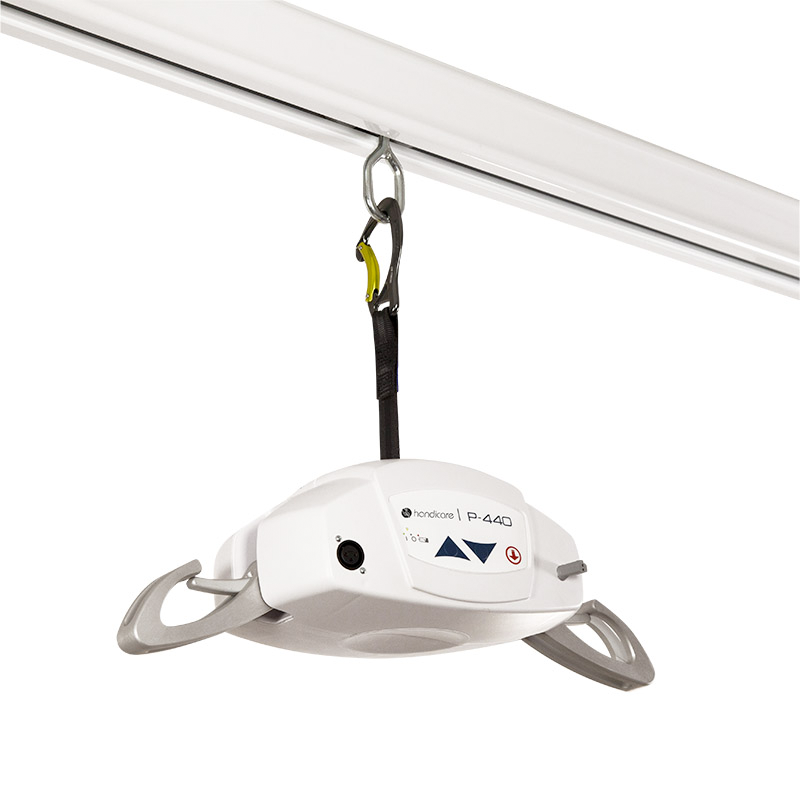 Handicare P-440 Ceiling Track Lift
The P-440 Portable Ceiling Lift is a portable system is an advance on the previous P-425 lift model originally designed by Waverly Glenn many years ago.
The P-440 has been designed with a full set of standard features and can be operated safely by a single caregiver. It is light in weight (10.5 lbs), easy to hold and capable of lifting up to 440 lbs (220 kg).
As with all portable ceiling lifts the P-440 can be used throughout the house anywhere ceiling tracking is installed. For those who may want to travel to vacation homes or to visit relatives, they can have track installed at the other locations and just transport the lift and sling when traveling. The P-440 will also work with portable free standing track systems.
Product Highlights
Lightweight and portable
Integral full-width carry bar with unique contoured shape
On-board controls
Pneumatic hand control
Charged with a standard plug & socket
Safety mechanisms: over-speed governor, built-in safety limits, slack strap sensor and emergency lowering
Positive locking latches
Comfortable and ergonomic handle
Handle provides a connection point to allow for room-to-room transfers
Weight capacity: 440 lbs (200 kg)
Available with extended hooks or without Carabiner if needed.
Technical Specifications
Charger output 24V DC, 1.5amp
Batteries 24V DC (2 x 12V DC), 2.3 Ah
Lift case Flame-retardant ABS
Hand control Pneumatic
Lifting range Up to 80in
Unit weight 10.5lbs
Safe Working Load 440lbs
Downloads
Handicare Ceiling Lift Brochure Download
For more information on this and other Handicare products
please visit their web site at: www.handicare.ca or contact them at 877.304.5438.