HeliQ Ceiling Track Systems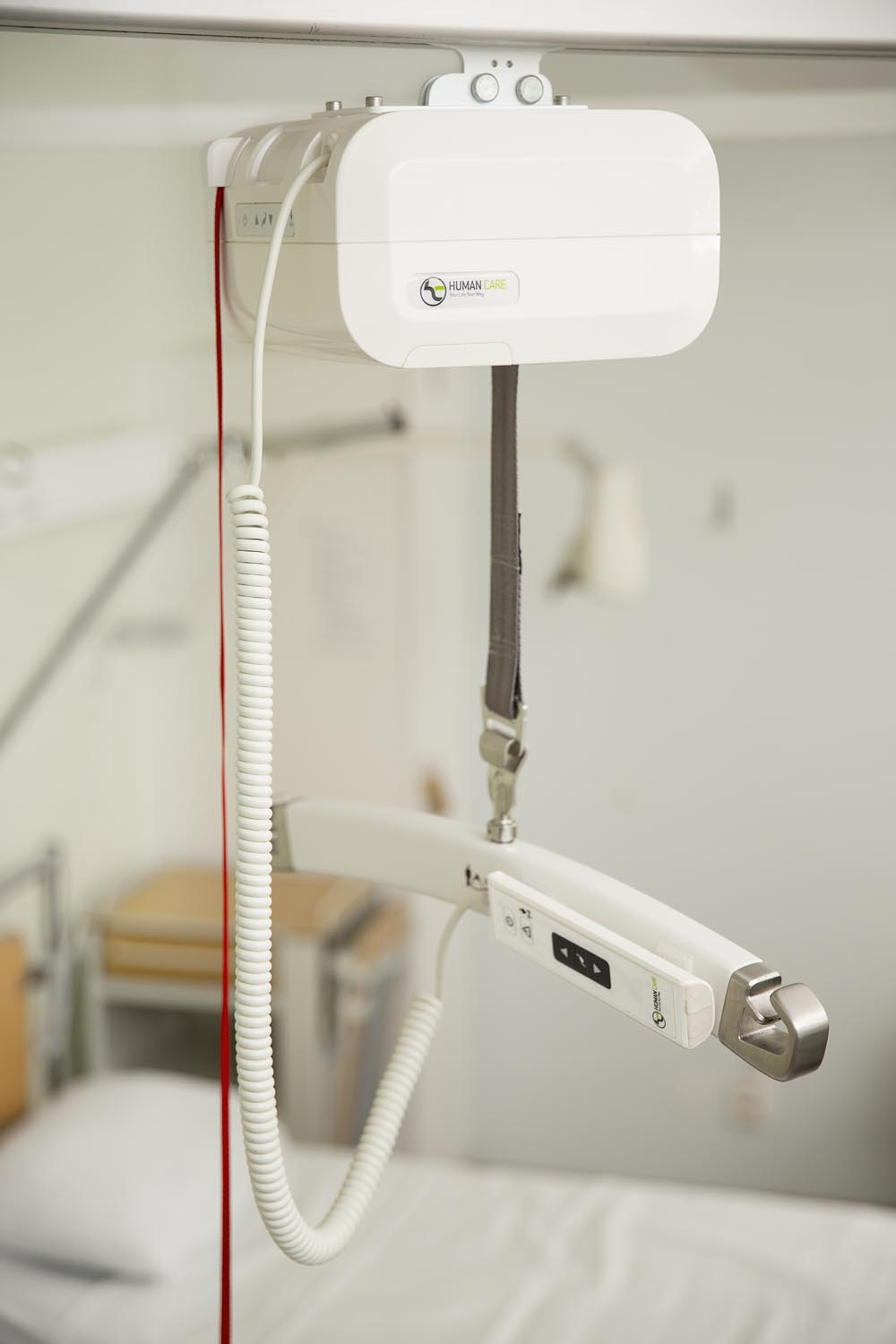 Click here for larger image.
The HeliQ ceiling lift is a permanently mounted ceiling lift that can be used to transport patients between rooms, throughout the house, or institution, or simply used to do short transfers between commodes, wheelchairs, beds, toilets, etc.
The HeliQ is available with power traversing models that will allow the user to move themselves along the track or remove the physical effort for the caregiver who otherwise would have to push the user form location to location.
The HeliQ is available in three weight capacities for both the manual traversing and power traversing models and care should be given to order the model that will provide the proper capacity now and in the foreseeable future.
The HeliQ also can be ordered with a variety of slings and hanger bars to meet the specific needs of an individual user or provide a range of adaptations to meet the needs of a multi user environment. Hanger bars are available in either 2 or 4 point models and a variety of widths up to 60 cm wide.
The remote control is a simple to use 4 button control that includes power on/off, up, down and emergency lowering. The power traversing models include two directional buttons as well.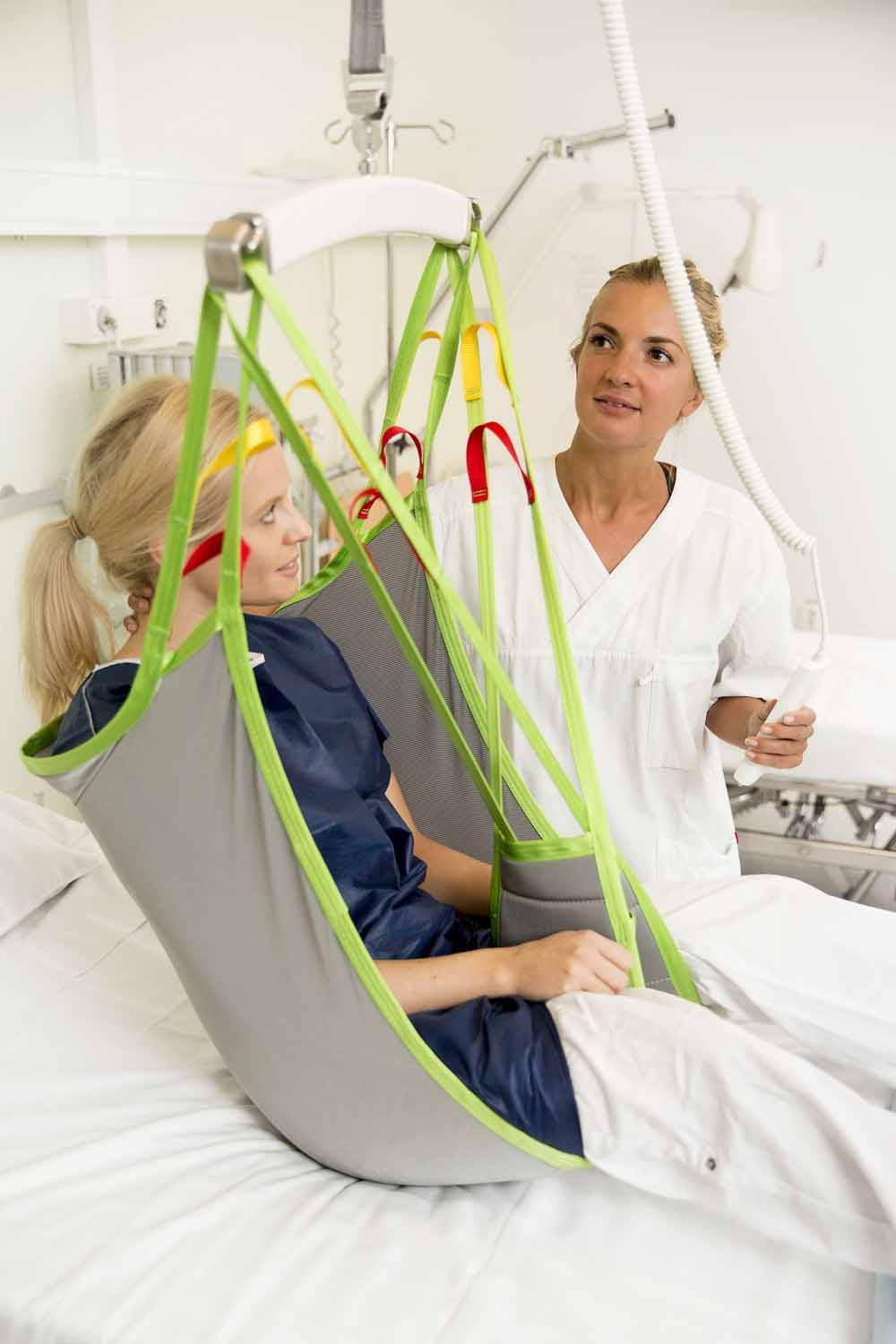 Features
Available in 150 kg, 220 kg and 300 kg (330 lbs., 484 lbs. & 661 lbs.) capacity.


Maximum lift distance 2080 mm (81.9")


Lift Speeds: 1.8m (70") / min to 3m (118") / min


Available in powered traversing version for full user operation.


Easy to use remote hand control & Secondary control panel on lift.


Track designs are endless. Ceiling rails are available in a range of lengths and a variety of curves.


Options include: scales, stretcher, distance straps.


Both electrical and mechanical emergency lowering.


Suitable for both Institutional and Home use.
Lift intelligence
The HeliQ has the ability to store usage and performance data. With our data and service application and a PC or tablet device, it lets you find out more about the usage and the condition of your lift. Detailed information can be viewed directly in the application or exported to other media for additional analysis.
Ceiling Lift Slings
Human Care provides a wide selection of sling styles in many sizes. For more information on slings for the Human Care lifts please visit: Human Care Slings
Warranty
Human Care Canada Inc. offers:
A three year warranty against defects in materials and/or workmanship.


A one year warranty on wear items such as lifting belts, batteries, battery chargers, remote controls, rollers, bumpers, distance straps and slings.
Download the full Human Care Warranty here.
Manufacturer / Distributor
Human Care is a manufacturer of HeliQ ceiling lifts and a variety of floor lift systems, rollators, hospital beds and convertible chairs with offices in Canada, USA, Australia and the EU.
For more information on this and other Human Care products please visit their web site: humancare.se/ca/