Human Care Ceiling Lift Slings
Human Care manufactures a variety of slings to fit the needs of many differnet types of users and several specific purposes.
Becasue there are so many sizes, styles and materials involved, making a good choice may require the aid of the manufacturer or an authorized dealer to obtain the correct model for your requirments. Below are a list of models with images to provide an overveiw of the many styles to choose from. For more information please vist the Human Care website.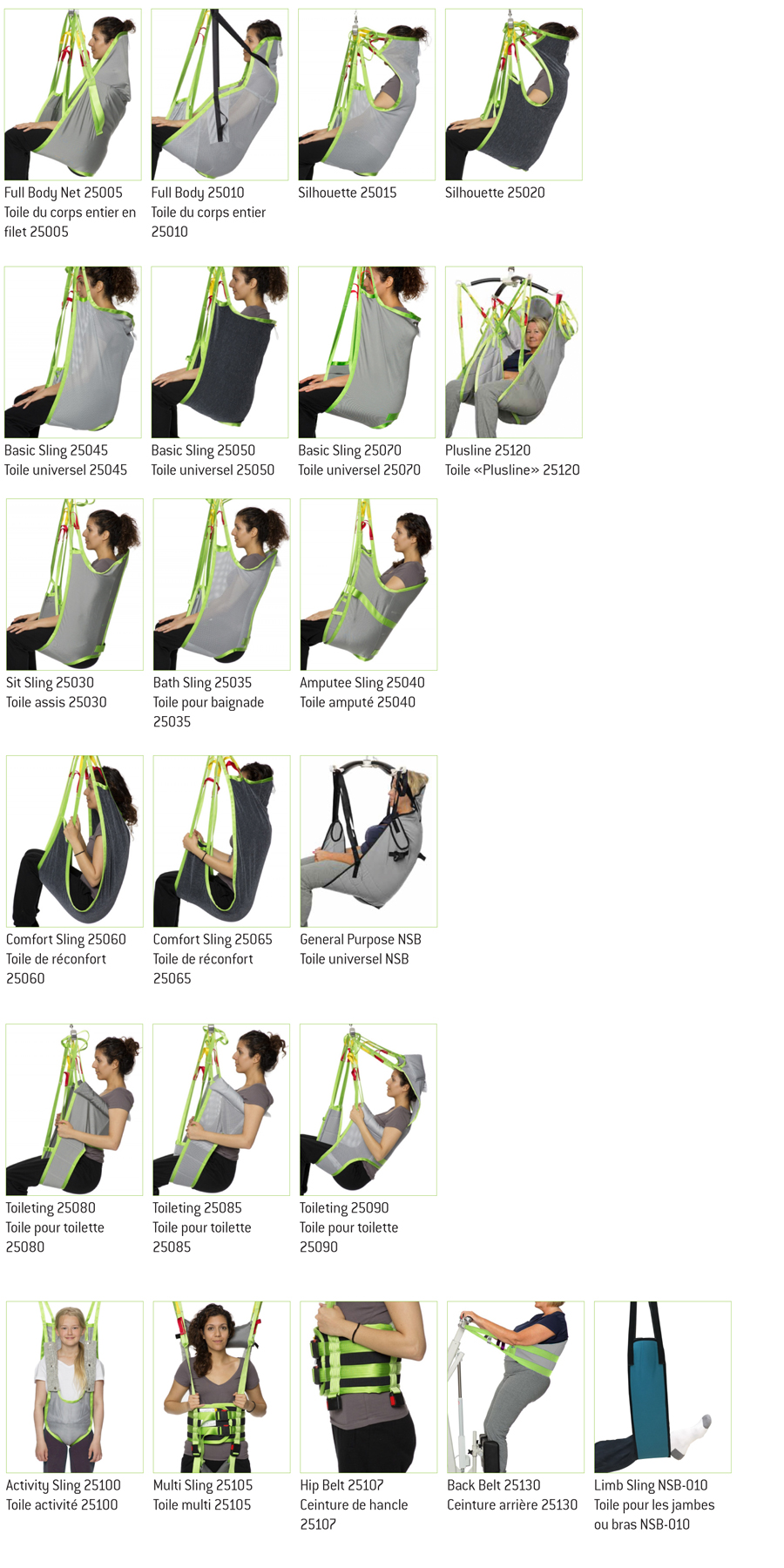 The above chart is available as a pdf download: Human Care Slings Chart
Manufacturer / Distributor
Human Care is a manufacturer of a wide variety of products including ceiling lifts, floor lift systems, rollators, hospital beds and convertible chairs with offices in Canada, USA, Australia and the EU. For more information on this and other Human Care products please visit their web site: humancare.se/ca/